I absolutely love quotes! I use them often to help get through tough days and to inspire me to get motivated. These are my favourite life quotes to live by.
Hey there, I'm your coach Jenn Summers! I'm the owner of LivingABossLife.com & the Living A Boss Life Shop On Etsy.
I'm so excited to have you here. My goal is to help women reach the point where they can feel truly confident, happy in their lives, mindful each day, and reach their full potential. In order to do this, I sell digital, printable self-help workbooks on Etsy!
Affiliate Links: We may have a financial relationship with some of the merchants we mention. Content may contain affiliate links, which means we may get compensated at no extra cost if you purchase through a link. Our editorial content, including the opinion we express on products, services and merchants is not influenced in any way by advertisers or affiliate partnerships. We only endorse products, services and merchants that we have personally used/tested and/or think would benefit the reader and consider to be the highest quality standard.
I have decided to start a quote series I think you will love. This won't be as long as the motivational quotes post but rather a gallery post with some beautiful inspiring quotes you can enjoy quickly!
This particular gallery post of quotes is dedicated to life quotes, and quotes to live by, enjoy!
Life Quotes #1: "Live like you were dying" -Tim McGraw
This beautiful quote to make the most out of life reminds us not to take life for granted. How would you live differently if you lived like today was your last?
Life Quotes #2: "Life is filled with moments that YOU create." -Jenn Summers
This is my own personal quote to live by to make the most out of life. It reminds us that the choice is up to you, you choose happiness, you choose success. You choose your own path. Fill the moments with things that will make the most out of life.
Life Quotes #3: "Happiness Comes From Within"
This quote says it all. There is no time like the present. Don't wait for happiness to find you, create it within you! This was one of the first eye-opening life quotes to live by that I fell in love with.
Life Quotes #4: "You Can… End of story."
Life can be trying, believe you can and you will achieve it. It all starts with you! What an amazing quote to live by!
Life Quotes #5: "Sometimes You Have To Fall Before You Fly"
This beautiful life quote reminds us that success doesn't always happen the first time but you can pick yourself up and try again. Failure is an opportunity for success.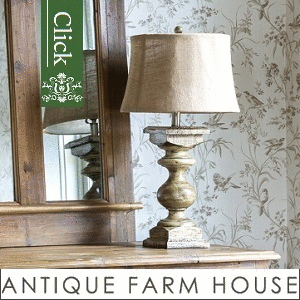 Life Quotes #6: "Actually Life Is Beautiful, and you do have time."
This quote reminds us that too often we rush through life without taking in the beauty around us. Take time to be thankful for the things we too often take for granted.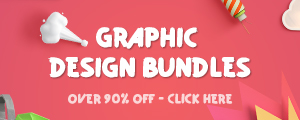 Life Quotes #7: "The People Who Are Crazy Enough To Think They Can Change The World Are The Ones Who Do -Steve Jobs"
We have it within us to make the world a better place, if we believe we can, we can do anything! This is one of those quotes to live by that really makes my heart quicken its beat.
7 Life Quotes To Live By To Make The Most Out Of Life
I hope you enjoyed these 7 quotes that have a lot of meaning to me personally. Use them when you need a bit of inspiration and motivation.
Stay tuned for more beautiful quotes coming your way from livingabosslife.com.
Sign up for our newsletter so you can get all our amazing resources, tips and tricks delivered straight to your inbox! Head to our free resources page and choose a free gift when you sign up!
These quotes help instill motivation to keep going and we keep going and we keep trying it leads to success!
When we find success we must remember to celebrate it and enjoy the good times.
This will help us to build our confidence to take on bigger, harder challenges.
If you would like to learn more about building your confidence and finding clarity I invite you to check out our Confidence self-assessment a beautiful free workbook by ours truly.
You might also like:
Don't forget to save to Pinterest!
What are some of your favourite quotes that help to keep you going?
Am I missing any you think I should add?
Do you have an idea for another quote series I should cover?
Which of these quotes to live by to make the most out of life are your favourite? Drop me a comment and let me know below!
If you love poems you may also love poetry. Recently I have added two poems to the blog check out My Perfect Imperfections and Girl, You're Moving Too Fast for some inspiration to get started with creative writing!
Take care & Chat soon;
Jenn Summers
Living A Boss Life
Take care and chat soon;
Jenn Summers
Living A Boss Life